x_advertising
X-PROJECT: AN X-MEN MOVIEVERSE RPG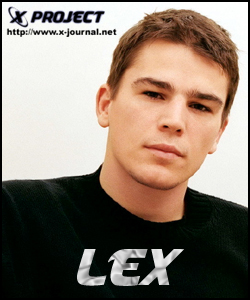 Name: Alexander Lexington

Date of Birth: March 13, 1980

Powers: Electrokenesis.

Status: X-MAN - AVAILABLE FOR APPLICATIONS

Rejected as a teen by his mother, who blamed him for his father's death, Lex joined the military following his graduation from high school, keeping his mutation a secret. The army was his calling and he became a sergeant in the Special Forces over the next ten years. A mission in Pakistan which forced him to use his powers to prevent a senior officer from committing a massacre revealed his forbidden mutant status and he forced out. He was paroled to Xavier's where he became one of the self-defence instructors and a trainee X-Man, but when he learned of an incident involving his former platoon in South America, he took personal leave from the team to investigate.

X-Project is an X-Men movieverse RPG on Livejournal. Set after X2, we've been running since May 2003 and use a combination of in-character journals and email/IM logs. There's a number of settings for a range of play, whatever your preference, and we accept new characters as well as encourage people to adopt one of our orphans.

We also highly encourage readers - if you're looking for X-Men based entertainment, X-Project welcomes you to read along and enjoy the ride!


Rules | Application | Available Characters | Game Wiki | Read The Game | FAQ|Contact Us | Follow Us on Twitter! | YouTube Channel